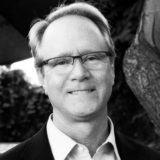 George Buell
Senior Vice President
George Buell is the firm's Senior Vice President and has over twenty-five years of experience, including executive oversight, operational administration, and project management.
Mr. Buell oversees company operations and works with the firm's executive management team to develop and implement the company's business plan.  He also serves as Principal-in-Charge for a number of the company's important projects, providing strategic direction and oversight.  He knows how to develop successful work plans that meet client needs.
Mr. Buell has served in leadership positions with several cities in Southern California including Santa Barbara, San Clemente, and Oceanside.